Constricted ears
The main characteristic of this abnormality is a fold in the upper portion of the ear. Other terms used to describe this deformity are constricted ear and lop ear. Other features that are often associated with cup ears include shortening and prominence of the ear. The type of surgery performed for cup ears depends on the severity of the abnormality.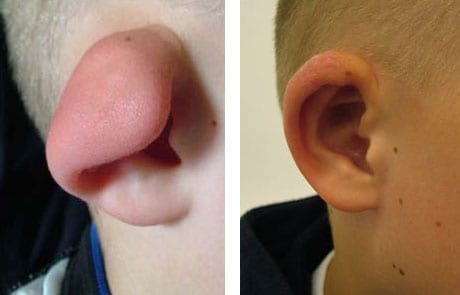 For mild cup ears with a small fold, the extra cartilage and skin can simply be removed. In moderate folds, the folded cartilage is removed and re-inserted in a reverse direction. Permanent sutures can also be placed at the back of the ear to correct the abnormality. In severe cup ear deformity there is a shortage of skin and cartilage and rib cartilage will need to be inserted to re-define the rim.
Cryptotia
Cryptotia refers to an ear that appears to have its upper portion buried underneath the side of the head.
Cryptotia is also known as buried ear or hidden ear.
Cryptotia is often treated through surgery which releases the ear from its buried position, reshaping the cartilage and using local tissue to resurface the released cartilage.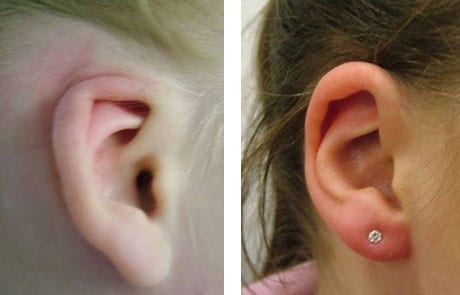 ---
View before/after photos