Microtia is a rare congenital abnormality of the ear. The term Microtia means 'small ear' and occurs one in every 6000 births.
Microtia is categorised according to its appearance:
Lobular Microtia: The most common, only the lobe of the ear present
Conchal Microtia: The lower third of the ear has a normal appearance
Anotia: The whole ear absent
Atypical types: Cases that do not come under above categories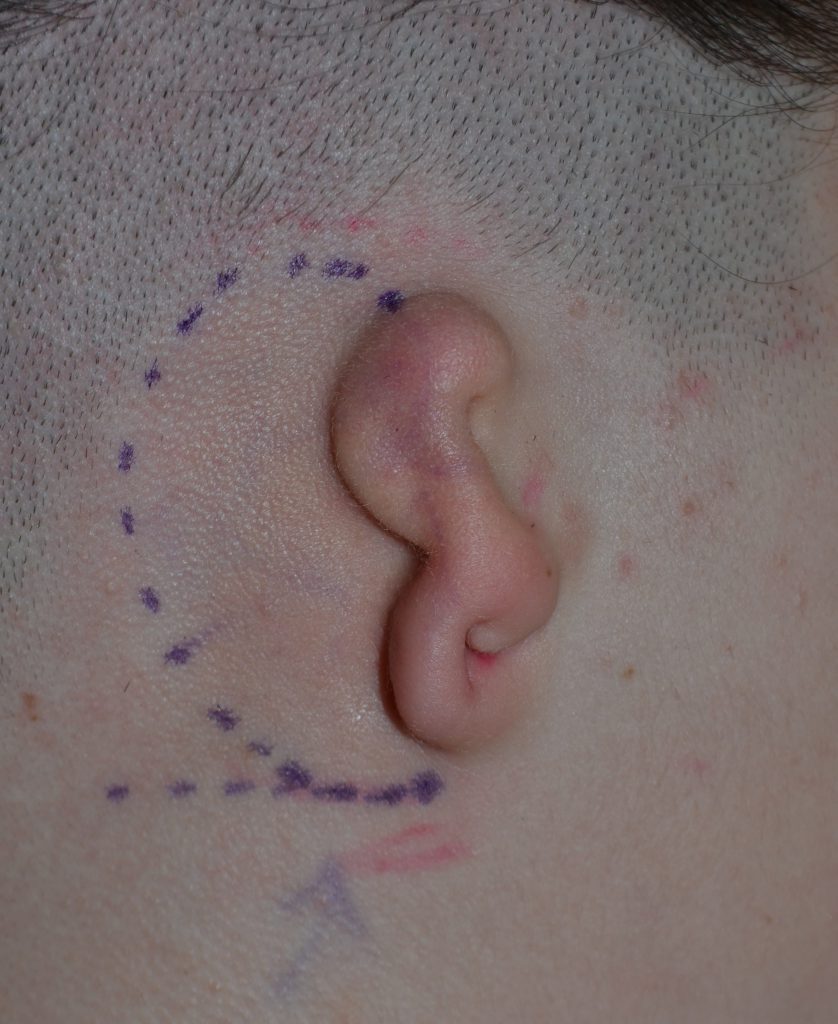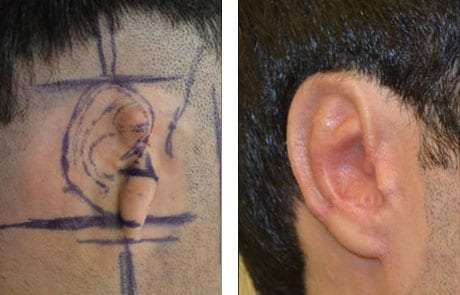 Reconstruction
The reconstruction process is in two stages, about 6-12 months apart. The first operation involves re-orientating the available tissue and thinning the skin to mimic the ear skin. Rib cartilage (using ribs 6, 7, 8 and 9) is then harvested and carved to produce a very detailed framework. The framework is inserted in the pocket and gentle suction is applied to enable adherence of skin. This operation takes 4-6 hours and expected length of stay is 3-5 days. At the completion of this stage the whole ear will be visibly reconstructed but will be adherent to the side of the head.
The second stage involves releasing the ear from the head and inserting a piece of cartilage behind it to maintain projection. The cartilage is covered with vascularised tissue and a skin graft. This takes 3-4 hours and expected hospital stay is 2-3 days.

Mr Sabbagh is one of the world experts in ear reconstruction for Microtia and has been performing this complex surgery for over 10 year with experience in several hundred cases. The timing of surgery in children is usually around 9-10 years old, when the rib cartilage is large enough, but can also be performed in adults. Excellent results can be achieved with ears that have sensation and durable throughout the patients' life.