Reconstruction after Trauma
Partial or complete traumatic ear loss can occur as a result of various injuries. The most common cause in the UK is related to physical assault through human bites. Other causes include infection following piercing, which can destroy some of the ear cartilage, accidents, cancer surgery and burns.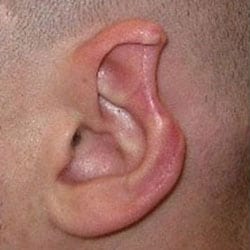 Reconstruction
In nearly all cases of ear loss the missing part of the ear can be reconstructed using sculpted rib cartilage. A three dimensional framework of the missing segment is carved and positioned under the adjacent skin to reconstruct the ear. This is a complex operation which Mr Sabbagh has performed on hundreds of cases with excellent outcome.
Procedure
The reconstruction of the ear is performed in two stages. In the first stage the shape of the ear is recreated. This results in a normal looking ear, however, because of the shortage of skin the reconstructed ear will be attached to the side of the head and require separation in the second stage. This is performed six months after the first stage. The ear is elevated and a skin graft is applied to cover the back of the new ear.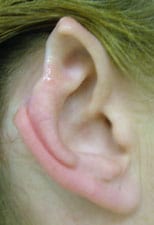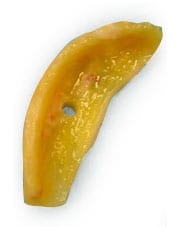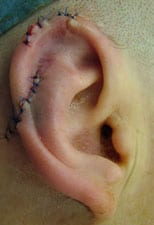 ---